The MIXOLOGY Academy is not just a bartender school, but a professional Academy for Bartenders. Every bartending course is taught under the guidelines of our Global Bartender Program, the most modern and efficient bartending method. Other courses include coffee making and bar management classes, and we offer other specialized certifications in HACCP courses, fruit carving and garnishing, sommelier and tastings. All of these training programs take place at our Academy in Rome. We are proud to be the only bartender school in the world with a 600 sqm space distributed over 5 modern rooms for a total of 93 workstations made for perfecting your skills.  
MIXOLOGY is a bartending school with ISO9001 international certification. We collaborate with the Bartender Job agency for helping students find work, and partner with PRO BAR, an e-commerce company that sells bartending equipment throughout Europe. The school also offers business strategy consulting and sales projections for bars and cafès throughout Rome and across Italy.
Testimonials
Find out the reviews of MIXOLOGY Academy's trainees
Bartender School
The MIXOLOGY Academy offers a wide array of different professional bartending courses that you can take even if you don't have any previous experience.
Our courses are available all year round and are available even for those under 18 years of age. At the MIXOLOGY Academy you will have your very own workstation all to yourself, access to multiple large rooms for training, and flexible hours throughout the week. All courses take place at our Academy from Monday to Saturday morning and at night. You are free to choose customize your schedule and perfect your skills by taking our programs that last over 12 months or more depending on your preferences with professional certifications recognized worldwide. Choose our bartending courses or our other offered courses according to your preferences at our school in Rome!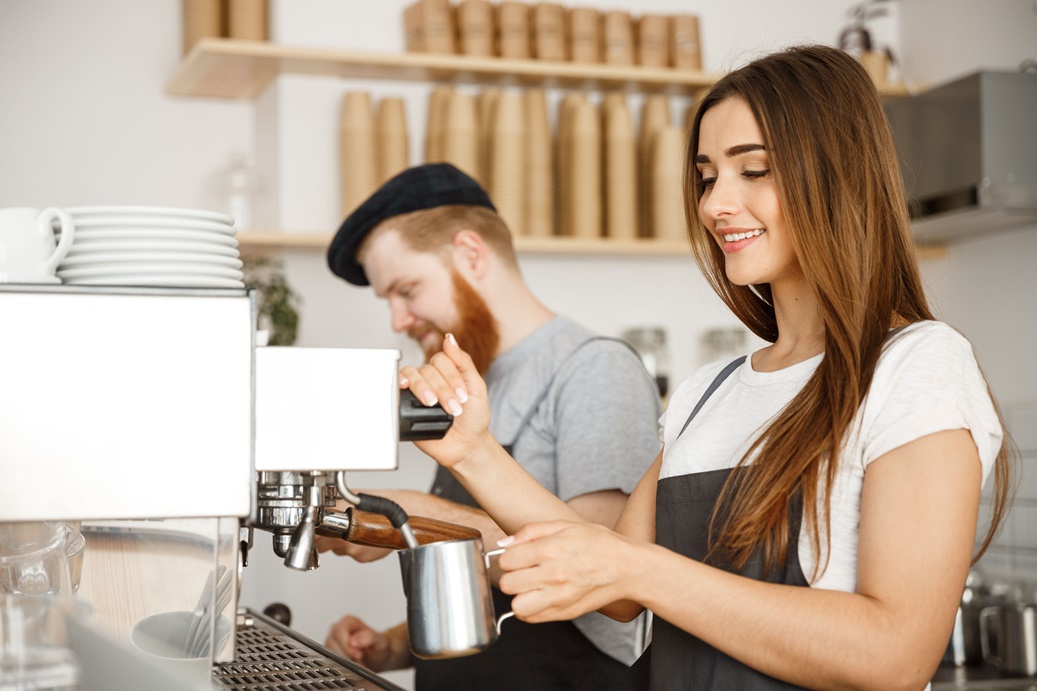 If you are interested in working at daytime bars or simply want to increase your knowledge as a bartender in the coffee sector, the MIXOLOGY Academy offers 3 types of professional barista courses. The first course is available for all all ages without any previous experience required while the other two courses are for experienced professionals who wish to acquire new skills and perfect old ones.
Learn more about the BARISTA COFFEE TRAINING
Gallery
Virtual Tour of the Bartender School and Pictures
Would you like to register for one of our Courses in Rome and Milan?
Ci hanno già scelti
Scoprili tutti
Orari di Segreteria / Ricevimento
From Monday to Saturday 10:00/14:00 and 15:00/19:00
IMPORTANT: To visit the headquarters of the bartender school MIXOLOGY Academy, even just to ask about the courses, it is advisable to arrange an appointment.
If you need INFOs or need to SUBSCRIBE to any bartender course, you can contact us by: